Brisbane Sightseeing Tours
You can see most of Brisbane in a week or so and the best way to get around the city is on foot. The CBD itself isn't huge and if you're even modestly fit you'd have no trouble seeing pretty much everything there is to see — namely the River, City Botanic Gardens, Queen Street Mall, South Bank and Roma Street Parklands. For more places to explore in Brisbane, check out our comprehensive Brisbane destinations section.
A hop on, hop off shuttle bus does a loop of the CBD every 15 minutes or so, so there's always vehicular backup if your legs get too tired. Volunteer guides offer free walking tours of the two Botanic Gardens every day except Sundays. The Brisbane CityCats and ferries are another great way to see the city. In the early days the river was the main form of transport, so most of the important historical sites can be reached from the water.
If you want to see a bit more of the city and suburbs, or venture down to the Gold Coast, Sunshine Coast, or Fraser Island, your best bet is on an organised tour. We've listed some of the most popular Brisbane tours below — you can book them all online.
Book A Brisbane City Tour Today!
If you're looking to see the best of Brisbane at a great price, be sure to grab yourself one of these outstanding passes! Save up to 40% on admission prices and enjoy great value for money and unbeatable convenience on a range of tours, attractions and experiences all bundled into one - from wildlife parks to cruises and attractions, there's great variety and the choice of what to see and do is entirely yours.
Book this tour for a visit to Lone Pine Koala Sanctuary, the world's first and largest Australian Wildlife sanctuary where you can cuddle a cute marsupial mammal, followed by a drive to the scenic lookout at Mount Coot-tha to enjoy city and Moreton Bay views.
Enroute you will see the famous XXXX Brewery and Suncorp Stadium. Includes transport and admission to Lone Pine Koala Sanctuary and Mt Coot-tha Scenic Lookout.
Get a taste of Brisbane's city sights and history on this half- day guided tour of the places and spectacular architecture that characterise Queensland's capital city.
Learn about the history of this fast growing cosmopolitan centre set on the Brisbane River.
This is a Half Day Tour from 9.15am-12.15pm.
Brisbane city sights! Australia's third largest city and Queensland's capital, Brisbane, has a fresh, innovative and vibrant CBD from its trendy cafe club culture to historic sandstone buildings.
Enjoy a sky-high experience on the Wheel of Brisbane with panoramic views. You will see the River City from the water aboard a comfortable cruise boat enroute to arts precinct, Southbank Parklands.
This 3 hour historical tour of Brisbane focuses on the drama and turmoil of the city's history, highlighting intriguing crime stories and criminal tales. Join your friendly and knowledgeable guide for a detailed look at the criminal roots that first took place with the establishment of Brisbane's original penal colony, then spread throughout the underbelly of the city.
This Brisbane crime tour will wind up in one of the city's best hidden pubs where you'll be able to sample a tasty beer or three, capping off the experience in comfort and style.
Brisbane Tours — See the city and surrounds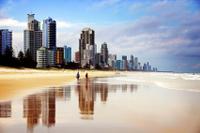 Explore the diversity of the Gold Coast on a day trip that includes the sights of Surfers Paradise, a cruise along the canals to see the luxury waterfront homes and journeys into the cool rainforests of the Springbrook National Park.You'll see it all on this full-day trip departing either from Brisbane or the Gold Coast and be amazed by the numerous contrasting experiences you can squeeze into just one day.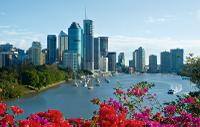 Discover the tropical charm of Brisbane on a three-hour tour of Queensland's capital city. Perfect for first-time visitors, this comprehensive morning tour is a well-rounded introduction to Brisbane's famous sights and includes a cruise along the Brisbane River.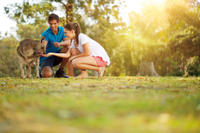 This tour takes you past some of Brisbane's historic buildings including the oldest "the Mill or Observatory." Get a feel for Brisbane's convict past before traveling through the leafy sub tropical suburbs. Visit Lone Pine Koala Sanctuary where you will have the opportunity to "Cuddle a Koala".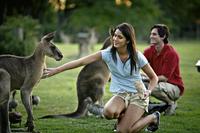 Discover Brisbane's historic city centre, river and wildlife on a full-day tour. You'll tour Brisbane's city-centre attractions by coach, take a cruise along the Brisbane River followed by a ride on the Wheel of Brisbane (own expense). Cuddle a koala at a wildlife sanctuary and enjoy Brisbane's most iconic views from the Mt Coot-tha Lookout.